Comments
The "Comments" module enables visitors to post comments or questions related to your website's news, products and pages in general. You will be able to create a lively community around your website!
Having a community brings several advantages: first is the fact that pages "auto-update" which results in more indexing on search engines; another considerable benefit is "word of mouth" between users. There are different possible ways to gather comments: it can be set to give either all visitors or only registered users the option to leave comments. The image above shows how it is possible to operate on collected comments.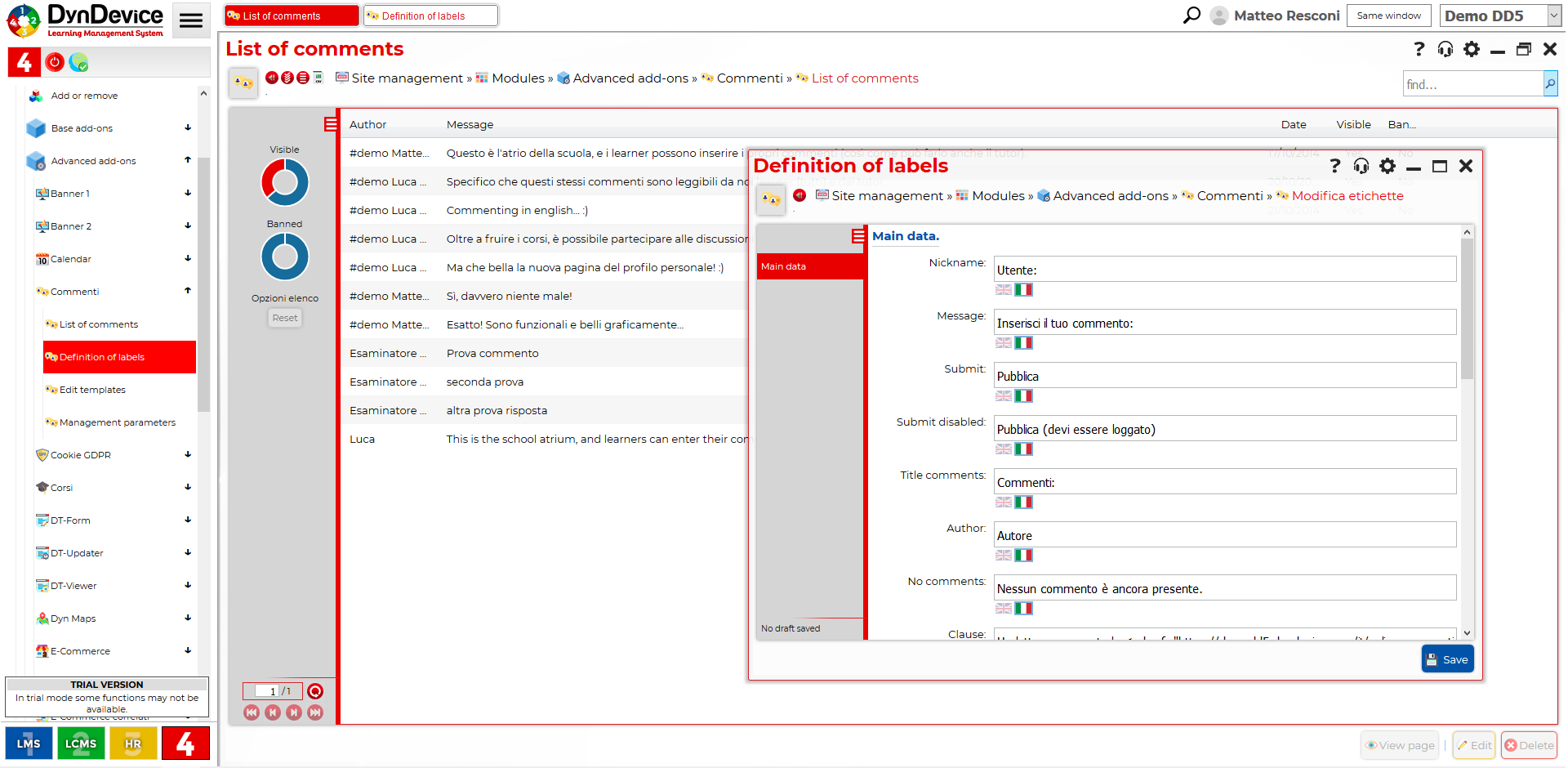 ---
Comments on Facebook™
With a specific configuration, comments collected by the module can also be shown on users' Facebook™ message board. This furthers enhances the "advertisement" generated by your visitors' comments.
---
Websites using this module
The "Comments" module is used by various webistes with an interest in creating an active community around their published content. This is an example: