Banner
With the "Banner" module you can create and display real advertising campaigns on your website by adding banner in image format, Flash™ objects or HTML code (e.g. to recall Google Adsense™).
Campaigns can consist of a single banner or multiple banners and spaces of different sizes. You can manage any kind of standard-sized or personalized banner, so they can be tailor-made for your specific needs (in terms of advertisement or simply graphic style).
For each banner uploaded on to the module and shown on your pages, you can set:
time frame of validity (from / to) to decide when to stop showing it
maximum number of views before it stops appearing
maximum number of clicks before it stops appearing
the formatted text which is shown as an alternative to Flash™, where applicable
In addition, you will be able to check each banner's performance and stats, and export several reports in various formats.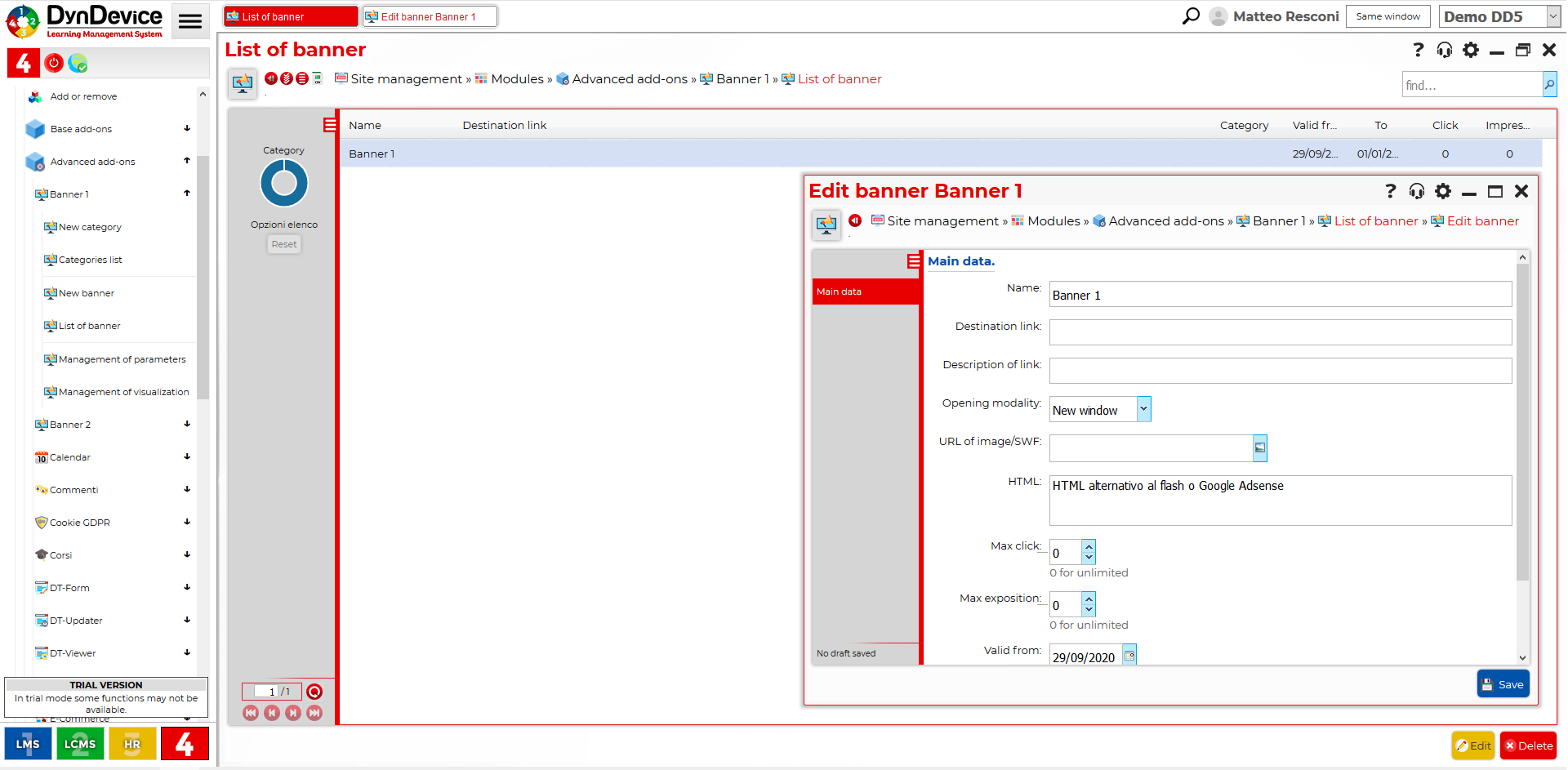 ---
Websites using this module
A large number of websites use the "Banner" module to display advertising campaigns, complex ones in certain cases.