Courses
The "Courses" module enables you to create a real online shop where you can sell classroom courses or other events (of any kind) for which a paid subscription is required. All typical e-commerce features are available; in particular, with this module you will be able to:
display your courses/events on the website divided into categories
enable users to add courses (subscriptions) to the shopping cart
enable users to complete their orders and pay by Credit card/Paypal
collect personal data forms from all users who have bought a paid service
Apart from the retail price of each course, you can also set a discount system linked to order size, which will automatically give customers who order multiple courses or events a predefined discount rate.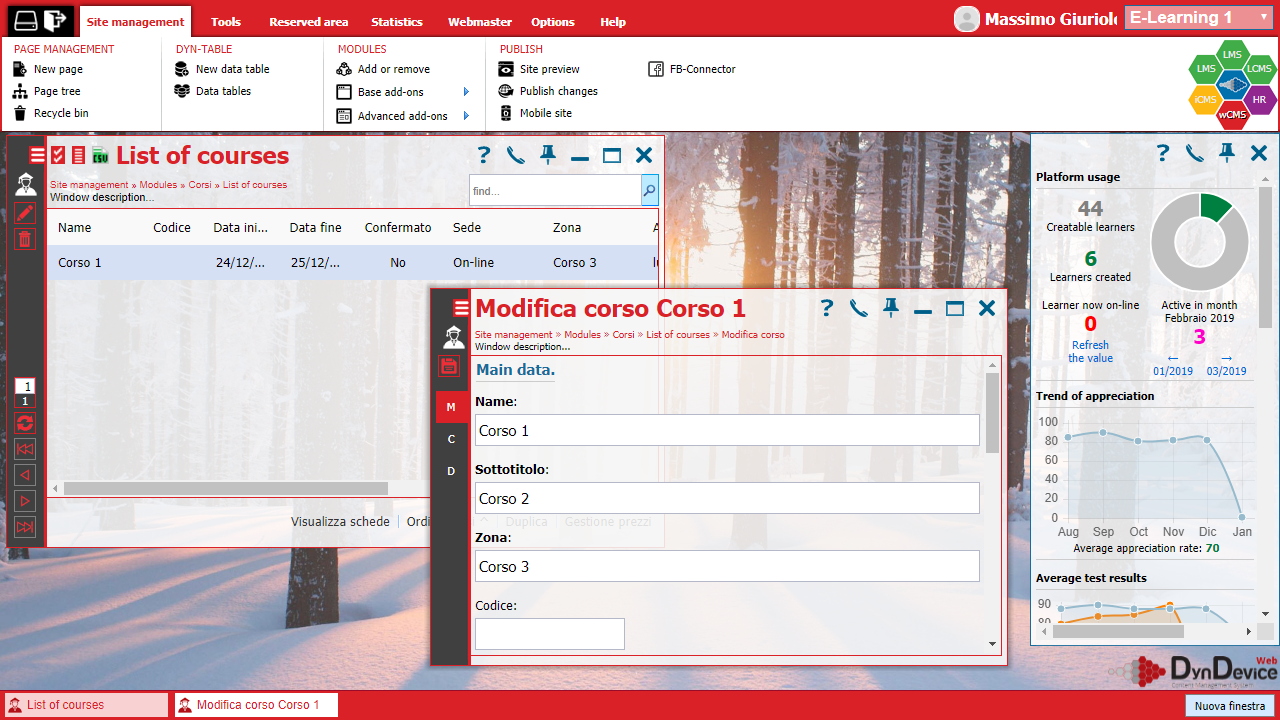 ---
Websites using this module
The most important wesite using this module is Corsi Sicurezza Italia: hundreds of courses being conducted all around Italy are displayed and divided by category.