Integrating DynDevice LMS with other business software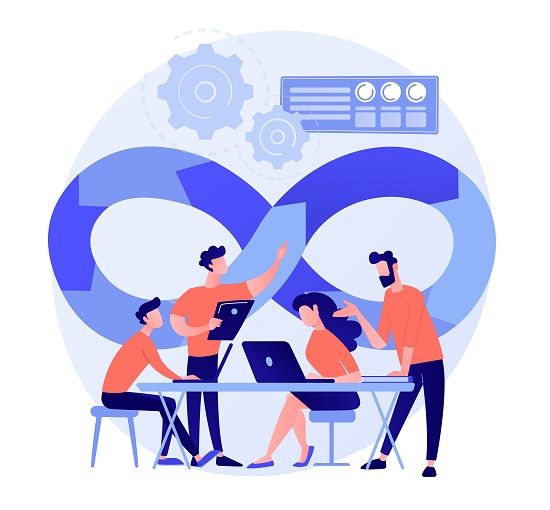 With DynDevice LMS you can integrate the eLearning platform with other enterprise software for an integrated, effective and satisfying training experience.
For example, DynDevice LMS interfaces with:
videoconferencing software;
business management software;
customer management software (CRM).
The eLearning platform also has its own API that allows you to manage DynDevice LMS from any external software.
Contact us and we will tell you specific case histories.
INTERESTING. I WANT TO REQUEST A DEMO
---
Integrating DynDevice LMS with videoconferencing software

Any training activity, however it is carried out, is managed, tracked and reported by the eLearning platform and becomes part of the company's training assets.
With DynDevice LMS, videoconferences, webinars and virtual classes can be held directly within the browser or via app using DynDevice RTC (Real-Time Communications), but also external software such as Cisco WebEX, Microsoft Teams, Google Meet and LogMeIN GOToWebinar.
By integrating DynDevice LMS with video conferencing software, you can:
deliver live distance learning courses;
manage user registration for the session;
send email reminders;
manage the attendance register and issue certificates;
produce all documentation for funded training plans;
track all the activities of users and teachers;
verify the actual attendance of users.
---
Integrate DynDevice LMS with business management systems

DynDevice LMS also interfaces directly with software for human resources management (such as SAP Succes Factor), for the administration and management of personnel (such as Zucchetti Infinity), for the management of safety and health in the workplace (such as Simpledo).
Integrating the eLearning platform with business management systems allows you to, for example:
have a single archive of all your employees' data: job classification, payroll, skills, promotions, holiday plans, training courses taken or scheduled and much more;
reduce management activities and the risk of data duplication;
optimise the onboarding of new recruits, facilitating the management of their induction and training;
identify the strengths and training gaps of all your employees, giving the right role to each one.
I UNDERSTAND. I WOULD LIKE TO REQUEST A DEMO
---
Integrate DynDevice LMS via API
Are you using proprietary software? No problem. DynDevice LMS has its own API (Application Programming Interface) in SOAP or REST standards that allow you to integrate the eLearning platform in any external software in a secure and transparent way.
In this way, you can perform all the operations that you would normally do from the control panel of DynDevice LMS. Among them:
management of users, groups and subgroups
enrolment of users in courses
retrieval of course status for users
report generation
PDF retrieval of certificates and minutes
---
Integrate DynDevice courses into your eLearning platform via LTI
Do you already have an eLearning platform? Thanks to the LTI protocol, you can deliver the courses created on DynDevice LMS directly into your eLearning platform in a simple and immediate way.
LTI (Learning Tools Interoperability) is a global technical standard for integrating learning applications that allows online services to integrate with your LMS (Learning Management System) securely and without the need for costly custom programming.
I AM INTERESTED. CAN I GET MORE INFORMATION?
---
Integrating DynDevice LMS to CRM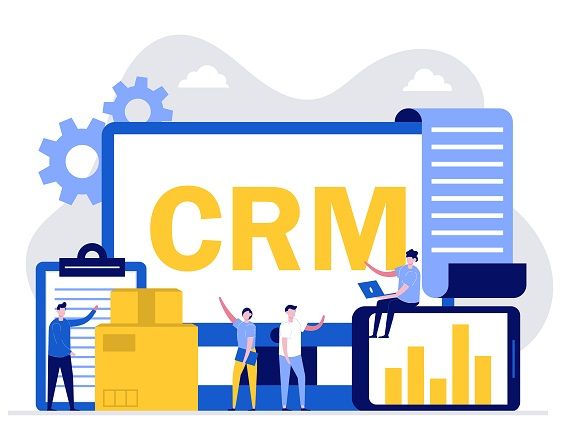 Integrating DynDevice LMS with the CRM (customer management software) in use in your company (e.g. vTiger) allows you to analyse the connection between training actions and results. For example, if you have customer education programmes in place, you can quickly see if trained customers are buying more or opening fewer support tickets.
But that's not all. You can manage customised online training plans for sales and customer service staff based on conversion rates or customer satisfaction.
I'M INTERESTED. WILL YOU ACTIVATE A DEMO?
---
Disclaimer - All trademarks shown belong to their rightful owners; third party trademarks, product names, trade names, corporate names and companies mentioned may be trademarks of their respective owners or registered trademarks of other companies and are used for explanatory purposes only and for the benefit of the owner, without any intention of infringing the copyrights in force.