Calendar and events
The "Calendar" module is used to display events of any kind on your website in a simple, quick yet perfectly-organized way. These can be courses to be sold to visitors through the "Courses" module or events/fairs involving your company.
These events are displayed on the website on a single page containing the module: a monthly calendar will appear where events for each day (when present) will be clearly shown. Users will be able to change the month being shown with the "Previous" and "Next" buttons positioned just below the calendar itself.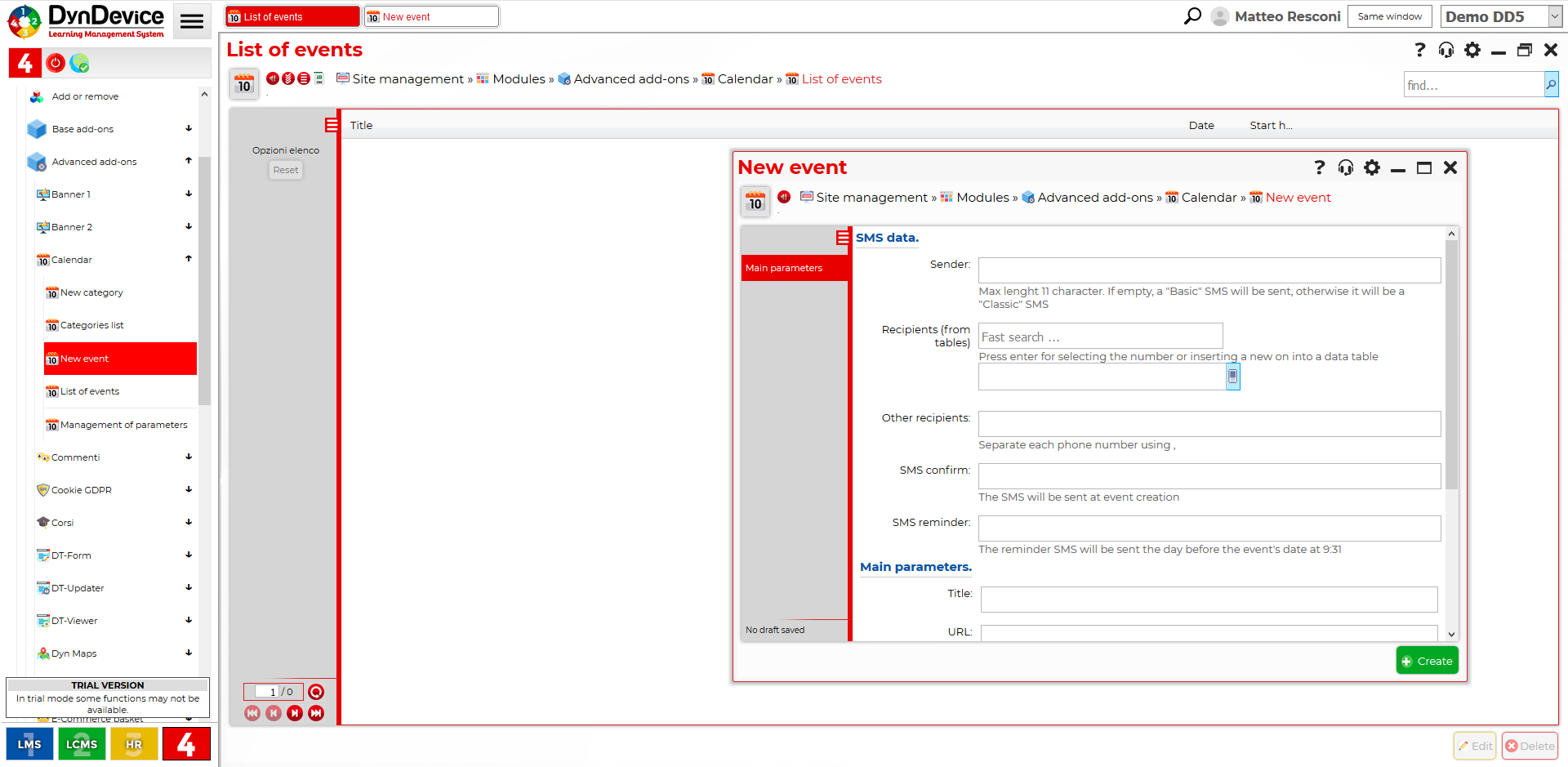 ---
Websites using this module
There are a large number of websites created with the content management system (solution "5. e-Commerce and website") which use the "Calendar" module.