Login
The "Login" module is necessary to enable registered users to access the restricted area of a website managed with the extension "Customize your platform").
On the pages containing this module, users will be able to:
login to the restricted area by inserting their unique username and password
ask to be sent a reminder of their password in case of a failed login
login

using one of the company servers connected to the single sign-on via SAML 2

login using your SPID account

log in with your smart-card (CNS - national card for services / health card, CIE - electronic ID card, digital signature, etc.)
The module's appearance can be modified according to the specific needs and graphic style of the page where it is inserted: indeed, it can have different appearances on different pages.
The "Login" module can be used in conjunction with other modules to boost and expand its functionality. An example is the E-Commerce module, which enables users to access private information such as order history, historical personal data, etc. Another example is the Subscription module, which allows users to choose one of the available subscriptions in order to extend their account's validity. And many more.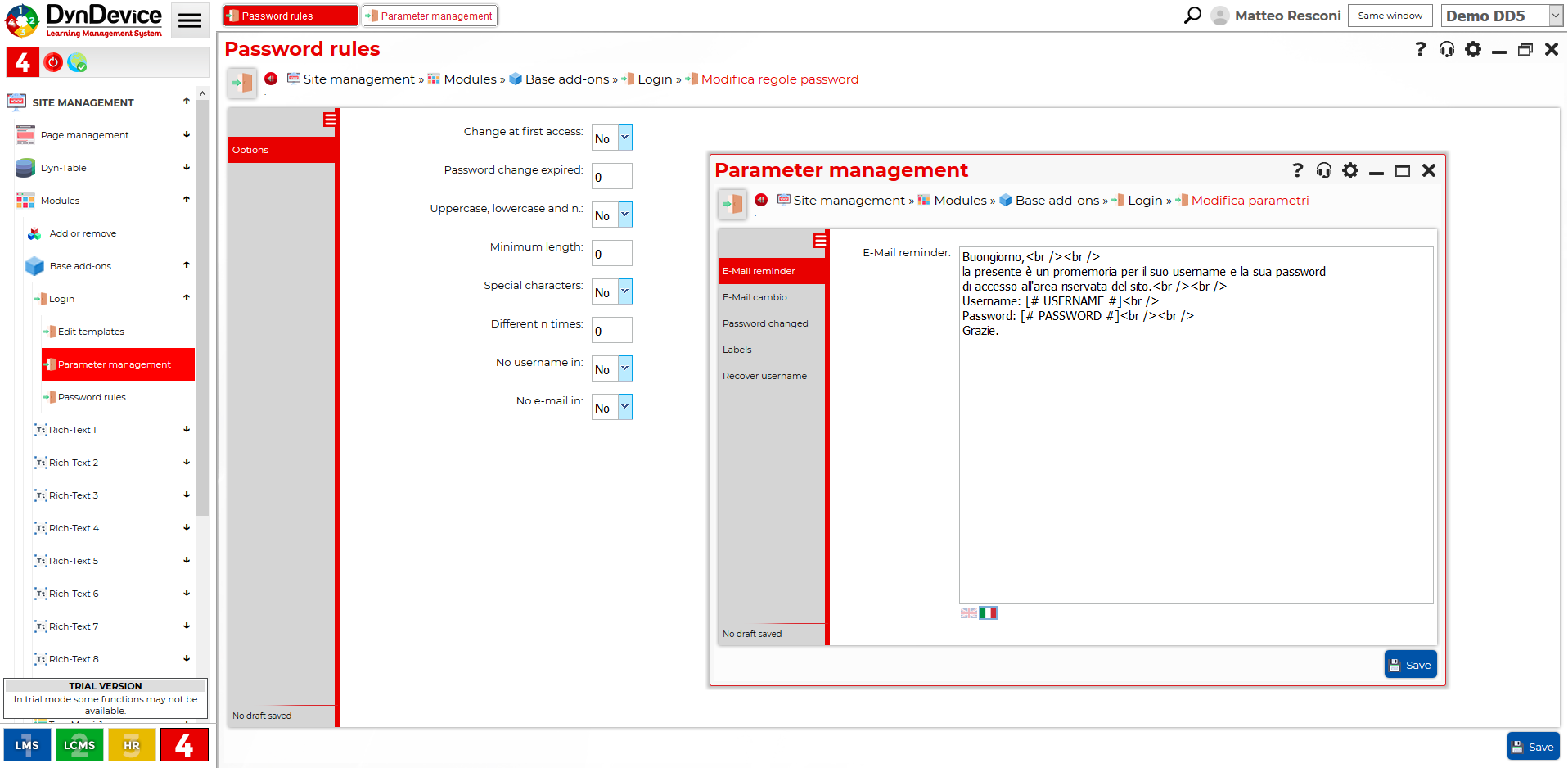 ---
Some of the websites that use this module
This is a list of websites built with the content management system (solution "5. e-Commerce and website") which are equipped with the "Login" module to enable user authentication.
All e-learning platforms managed by DynDevice