Rich text
The "Rich text" module is a basic module which enables you to insert formatted text in the spaces that are allocated to modules by the graphic style associated to a page.
By formatted text, we mean any text added via the visual editor tool which the eLearning Platform DynDevice LMS is equipped with: therefore, it is text that can be supplemented with images, Flash™ objects, YouTube™ videos or videos uploaded on the hosting server, links to downloadable documents, and so on.
The clickable image shows the content management system with the windows used to edit Rich Text; in this instance, the page footer for every page on this website.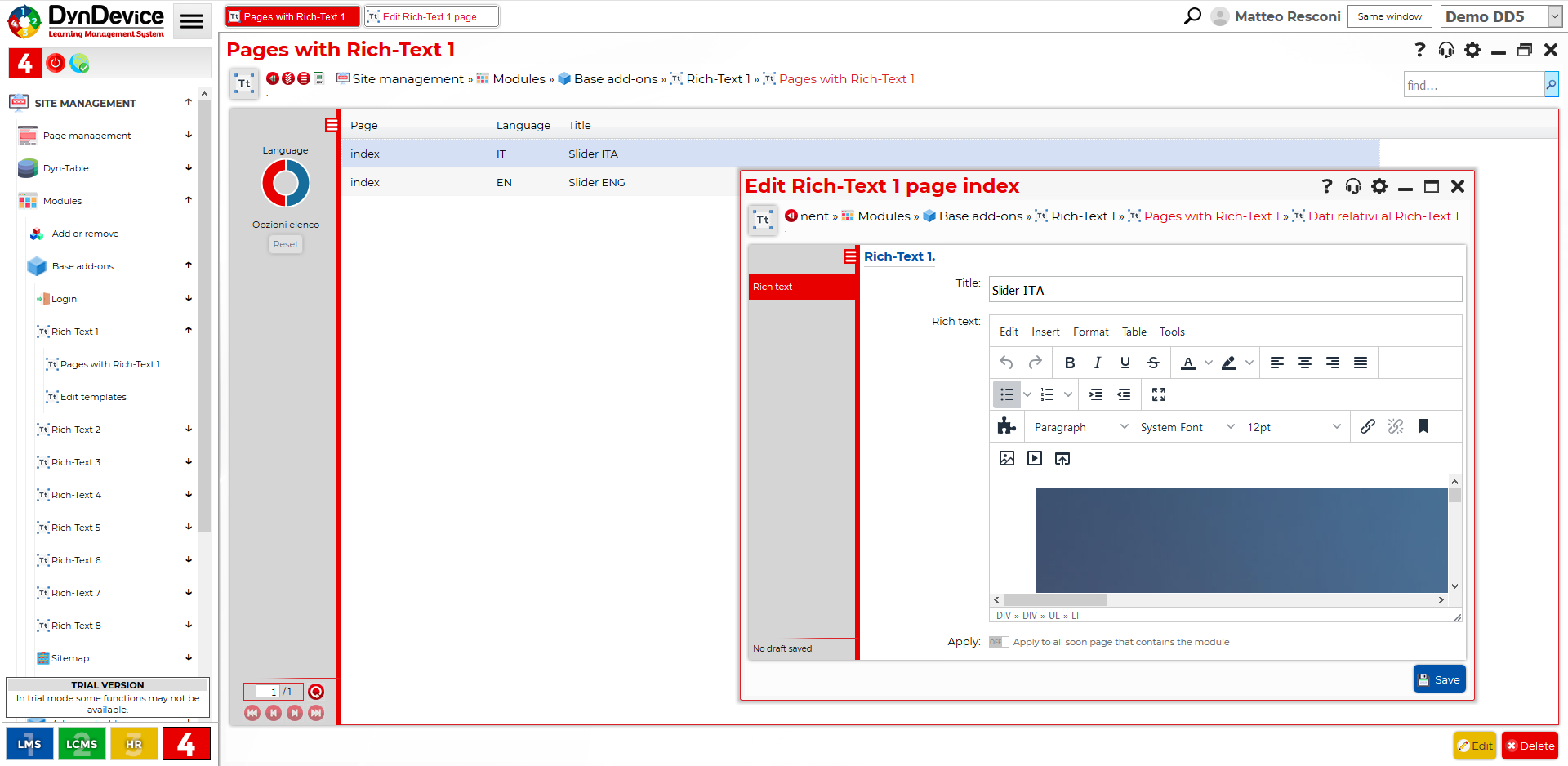 ---
Websites using this module
The "Rich Text" module is used on every website created with the content management system (solution "5. e-Commerce and website").