Some of our customers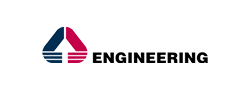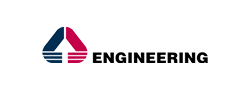 ASSISTANCE
We will answer you immediately
DynDevice LMS has a timely and effective technical assistance service via Ticket or Telephone.
UPDATE
State of the art LMS
4 main updates per year and continuous development of the technological platform.
SAFETY
For maximum security
Course takers can access the eLearning platform with login via SSO, SPID or with smart-card (CNS, CEI, etc.).
INTEGRATION
Information safely stored
With API to fully integrate the eLearning platform into third-party software (management, CRM, etc.)
COMPATIBILITY
100% compatible
DynDevice LMS is compatible with W3C standards, uses a SCORM ™ Player and xAPI (Tin Can).
COMPLETENESS
Everything under control
Advanced organization for document management of all training activities.
ATTENTION
Maximum attention to the course
The use of the didactic contents of the courses inhibits the performance of any other activity on the computer.
TUTORING
Always available
The students are constantly followed and assisted in their,training,by tutors and mentors.
CUSTOMIZATION
LMS just for you
The DynDevice LMS eLearning platform is fully customizable in functions and in the graphic template.
COURSTORE™
Virtual Courses Shop
A vast catalog of eLearning courses for business training is easily available in DynDevice LMS.
MOBILE
Always at hand
DynDevice LMS allows the perfect use of the courses in mobile through its native apps for Android and iOS.
SSL COMPLIANCE
Training is legal
DynDevice LMS complies with the technical requirements of the 2011-2016 State-Regions Agreements.
Start your business training now with DynDevice LMS
The service is provided in SAAS with extremely advantageous standard monthly plans.
And with DynDevice you can immediately start training: at your disposal a catalog of over 150 courses for company training on workplace safety, compliance and quality, digital transformation, food safety, soft skills development.

Find out how DynDevice can help you improve your business education.
REQUEST A DEMO